Boost your child's confidence while overcoming reading and spelling difficulties with tutoring that is unique to your child, not a one-size-fits-all program!
Give your child the best:
Individualized Dyslexia Tutoring from an Orton-Gillingham trained Education Therapist!
Implementing the latest science of reading research combined with knowledge of who your child is, your child will receive nothing but the most effective tutoring!
You see your child struggling. You see them starting to hate school, hate reading, and to call themselves "dumb".
You KNOW your child is bright and capable!
You KNOW your child is brilliant and has so many strengths and talents!
You just wish your child could see their own brilliance and not struggle in school!
Many families think that if they find the right app, their kid will suddenly be reading at grade-level in just a few weeks!
Other families think that if they find the right program, their child will finally love to read and quickly excel.
Still other families think that if they can get their kid onto an IEP, their kid will get all the support they need to overcome dyslexia and catch up to their peers.
Many parents and experts of dyslexia push specific programs. And while these programs are generally excellent, they don't know your child. A program that was life-changing for one child, may barely do any good for your child. The programs don't know your child's unique strengths and interests. They don't know your child's weaknesses or their pockets of knowledge.
As a result, kids may resist the program because it feels "baby-ish" or because it's "boring".
Acknowledging the entirety of who a child is and building a relationship with that child is key to my approach in working with kids. This leads to kids who love working on improving their reading; kids who feel confident and successful!
As for those families who rely on schools to provide services to their child? In an ideal world, this would be sufficient. Schools would have plenty of funding to provide all kids an individualized education that identifies and meets all of their needs.
The sad (and frustrating) reality is that schools are understaffed, undertrained, and underfunded. They are unlikely to be able to provide all that your child needs to truly thrive in life.
While I will always do what I can to help public schools to become better, your child can't wait!
The research is abundantly clear: the earlier interventions are provided, the more effective they can be.
The longer it takes to get your child intensive help, the longer it will take your child to make progress. Your child can not wait!
If you want your child to stop feeling miserable and frustrated whenever they see a book, your child needs intensive, individualized services that utilize all of the latest research on how children learn to read.
Intensive services means that time is not wasted doing anything other than improving the skills your child is missing. Relationship building, confidence-boosting activities are incorporated into working on reading skills rather than being separate activities.
Intensive services must be delivered a minimum of 2x/week, but more is better!
The more frequently the services occur, the more quickly your child's reading approaches grade level.
Services need to be individualized. Your child does not need a lesson on "A says /a/" unless your child needs a lesson on "A says /a/"! Your child might need to spend extra time practicing particular skills that are either not addressed or are only lightly addressed by the program. This leaves your child with continuing gaps that will continue to impair their ability to make progress.
Before beginning tutoring sessions, your child will complete a comprehensive assessment to determine all of the skills that they have and all of the skills that they need to work on.
Moving forward, we are then able to work only on what your specific child needs while reinforcing and building from what they have already mastered.
Your child deserves to be taught by someone who is up-to-date on the latest research. The more research that is done, the more we begin to know exactly what works best.
When tutors use older methods, they may still be effective, but it may take significantly longer than the methods that have been fine-tuned based on data telling us what actually works.
With an understanding of the brain science and the latest research, my approach to working with dyslexic children did not stop at my Orton-Gillingham training. I believe in always striving to know more and to do better. Because when we know better, we do better!
Watch your child's confidence grow!
Hear your child's reading blossom!
See your child's spelling improve!
Listen to your child's excitement over their new found success and interest in reading and spelling!
When you sign your child up for Decoding Learning Differences' Intensive and Individualized Dyslexia Tutoring, you are gifting your child with the beginning of a life-changing service that will improve the trajectory of their life.
We'll begin with a call going over the process.
Your child and I will have a Zoom call getting to know each other and be sure we are a good fit and that your child is ready to begin busting through the obstacles they've had in front of them.
We'll then complete that initial assessment, after which we will have another call going over those results and finalizing our schedule.
I will ship you the necessary materials for our tutoring sessions. (For in-person services, I will bring the materials with me to the first session.) These materials are yours to keep!
Then the real fun begins!
We will have tutoring sessions of a minimum of 2x/week for 4 weeks. This will give us time to be sure this is the right option for your child moving forward. (Children typically require at least 2 years of intensive intervention.)
Each of the tutoring sessions will be completely unique to your child. 
I will constantly be reinforcing previously learned material while also carefully structuring what new concepts/skills are brought in to maximize your child's growth and confidence and minimize frustration.
Individualized Dyslexia Tutoring
We start with an assessment to determine exactly which pieces your child has already mastered, needs to review, or needs to be taught
Sessions are spent:
Reviewing what your child needs reinforced to reach mastery
Learning new skills
Skills taught:
75 phonemes of the English language and the sound(s) for each
31 Spelling rules of the English language
Phonemic Awareness skills
Reading unpracticed passages
Spelling patterns
Morphemes and etymology of words to improve accurate reading and spelling
All sessions work toward building a relationship with your child, individualizing their lessons to include what they need and what they enjoy!
Sessions can only be purchased in packages, for the following reasons:
Commitment- everyone needs to be committed to the student's success.
Patience- no major improvements can occur in just 1 to 2 sessions; it takes TIME and PRACTICE
Frequency- sessions must occur at least 2x/week to be effective. 4x/week is much better!
(Sessions can be online, in-person, or a combination.)
*The more practice that is done at home, the faster the progress will be!
Expect tutoring to take at least 1 year of 3x/week sessions for each year that the child is behind in their reading. Every child is different, and many take much longer.
"This is a REALLY big commitment!"
Yes, it is! Your child's reading ability will impact their life's trajectory. This is a serious commitment and investment.
And, research clearly tells us that the sooner you start getting your child help, the less help they will need. The sooner they start receiving individualized, intensive tutoring sessions, the sooner they will reach mastery over their skill deficits. This is not something that they might one day suddenly "grow out of" or start to develop almost spontaneously. By the time you are concerned at all about your child's reading, your child is behind and is already showing that they are not among the minority of kids who do seemingly "magically" learn to read.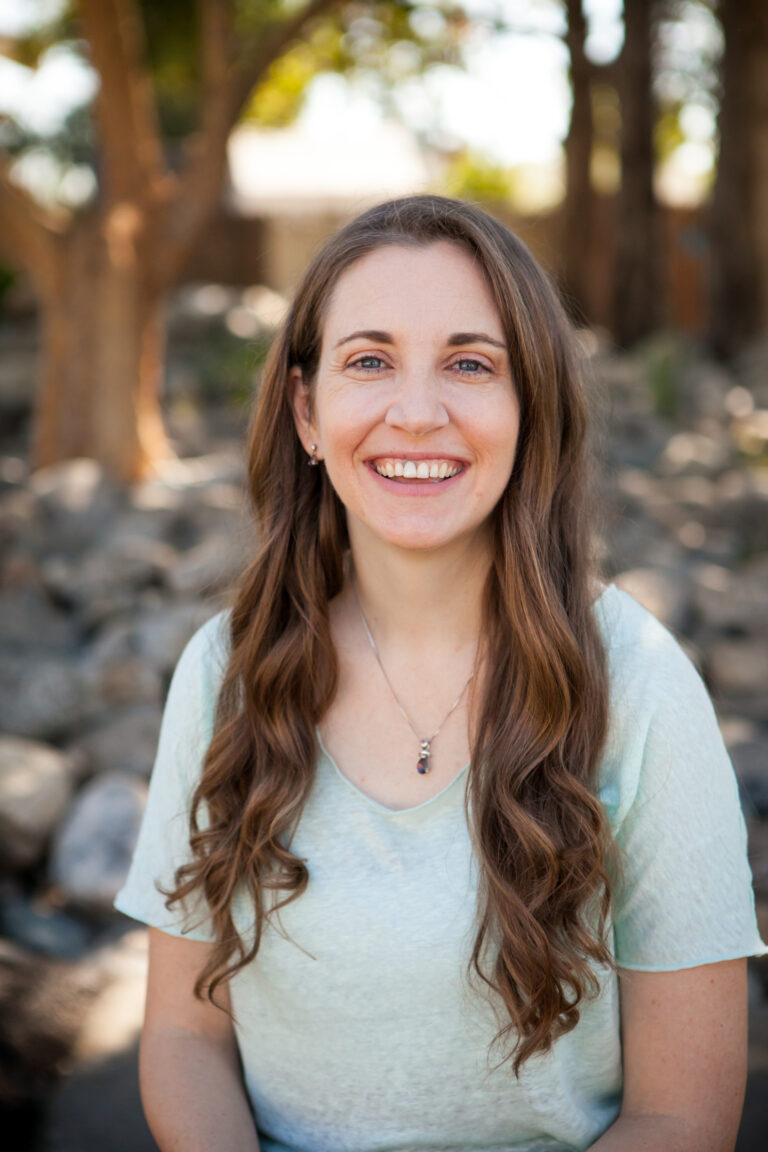 Before I go any further, I should probably let you know who I am!
I'm Kimberlynn Lavelle, a scuba diving, ocean lover who also loves to dive deep into research! I spent 17 years educating kids with learning disabilities in Southern California public schools. I loved my intensive work with helping struggling learners find success, but needed a change, a way to help kids intensively without the other constraints on my time.
I'm an Orton-Gillingham trained dyslexia tutor with a wide range of tools to pull from. I've taught with programs such as: Barton, Wilson, LiPS, Seeing Stars, Visualizing and Verbalizing, Read Naturally, and so much more!
I take pride in staying up-to-date on the latest research so that I am able to be as effective as possible with each child I am teaching. I am constantly reading books, listening to podcasts, and completing trainings. I strive to always be the best I can be, while striving to be ever better.
I care deeply about each child's progress. My care and respect for each child leads me to develop positive relationships with each child. From there, intrinsic motivation is increased, rather than using external rewards or excessive praise.
I believe all children have unique strengths and interests that should be utilized to develop a love of learning, to help them meet their potential, and to overcome any learning challenges they are facing.
During our Individualized Dyslexia Tutoring sessions, your child will gain knowledge of:
All 75 of the basic English phonograms
All 31 spelling rules that explain the spellings of over 95% of English words
Morphology and Etymology- Why words are spelled the way they are
Correct letter formation
Reading
Spelling
Their own unique genius!
What's included?
We start with a comprehensive intake so that lessons are able to be individualized right from the start!
Initial assessment
Review of any current reports
Review of family and educational history
Individual Student Materials
Your child will then undergo an individualized assessment so that your child doesn't waste time on skills they've already mastered and doesn't miss out on skills that they are missing.
Assessment consists of:
Assessments (informal):

Phonics assessment
Phonological Awareness Assessment
Letter knowledge and formation
Handwriting
Spelling
Oral Reading of Connected Text
Writing Sample
*This assessment does NOT provide a diagnosis of any disability. This information is to guide instruction, regardless of whether there is any diagnosis.
Each child is provided with individualized student materials so that they have what they need to practice and to feel successful!
Student Materials consist of:
Color-coded letter tiles
Student white board
2 white board markers
Student readers
Personalized phoneme and word cards
playdough
We also will chat a few times prior to the first lesson to get to know each other and start off with a positive relationship in which everyone is on the same page!
Intake calls:
Call with parent to discuss process (10+ minutes)
Call with student as a "getting to know you" and setting expectations (~15 minutes)
Call with parent(s) to go over initial assessments and recommendations (up to 60 minutes)
*the first parent call and call with student may be combined or separate, your preference!
Price
6 payments of $247 (total=$1482) includes:
initial placement assessment (1.5 to 3 hours)
8 individualized tutoring sessions (~45 minute sessions)
Individual student materials
Pay in full and get a 16% discount: $1245
Following the initial assessment and 8 sessions, additional session packages may be purchased at a discounted price due to assessment and individual materials only being needed once.
"This is a REALLY big commitment!"
Yes, it is!  Your child's reading ability will impact their life's trajectory.  This is a serious commitment and investment.
And, research clearly tells us that the sooner you start getting your child help, the less help they will need.  The sooner they start receiving individualized, intensive tutoring sessions, the sooner they will reach mastery over their skill deficits.  This is not something that they might one day suddenly "grow out of" or start to develop almost spontaneously.  By the time you are concerned at all about your child's reading, your child is behind and is already showing that they are not among the minority of kids who do seemingly "magically" learn to read.
You might be wondering…
"Won't my child catch up eventually?"
To be blunt: No. If your child is already behind, they are unlikely to ever catch up. I don't want to scare you, but I do want to be honest. I want you to know what is on the line. Too many schools still claim that kids will "catch up" if they just are more motivated, or practice more at home. No, they need intensive, individualized instruction to overcome their deficits and to prevent new deficits from arising. The research, and millions of parents, will all tell you this same thing.
"Can I get these services from the school district?"
Yes. And No. In all honesty, probably not. More and more schools around the country DO have OG-trained/ dyslexia-trained staff members and they are able to provide individualized lessons tailored to your child, meeting their needs. The truth is: all schools SHOULD be providing this. In an ideal world.
However, even though the number of districts providing specialized dyslexia tutoring/intervention is growing constantly, it's still quite rare.
"I can't afford this, is there something else I can do?"
Sure! I love to teach parents how to teach their own kids!
I encourage parents to observe every lesson so that they can learn how to practice these skills with their children and minimize the amount of time the child needs to see me while maximizing how quickly their child makes gains!
In fact, I used to ONLY teach parents how to teach their own kids because I knew that parents could!
However, I came to realize that this is a daunting task for many parents and they really wanted someone to do it for them. And I TOTALLY get that. Yes, I CAN change my own oil, but I'd rather have someone do it for me.
Also, along the way, I started to realize how much brain power I am using in every lesson with every child. I'm constantly adjusting in tiny ways that would be a lot to try to teach parents how to do. And every set of lessons is individualized to each child, so I have to know the kid pretty well to be able to advise parents on what actions they should take.
However, if you want to look at some program options that you can do yourself, sign up for an educational consultation!
During an educational consultation, I look over any reports that have been done on your child and come up with a set of recommendations that you can implement yourself.
We can also schedule a couple of follow-up calls to be sure everything is on the right track and to answer any new questions that arise. This option is far cheaper and might be perfect for your family!
Email me to set up an Educational Consultation call today!

If you are worried about your child's reading ability, please take immediate action! 
I would love to chat and find out if we would be a good fit. If we're not, I'll let you know. And I will encourage you to find someone else who is. 
Your child needs immediate intervention, please do not delay!
Let's jump on a call and see how we can help your child thrive, for life!